How do I setup Google Apps on my PC/Mac/iPhone/iPad/iPod/Android?
Step 1) Login to your Google Apps account from a web browser.
Need help logging into your Google Apps account? Click Here
---
Step 2) Click on the gear icon in the upper-right and then click on 'Settings'.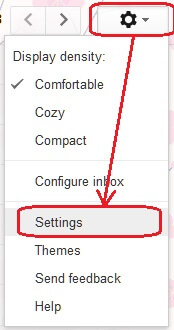 ---
Step 3) Click on 'Forwarding and POP/IMAP' near the top of the screen.

---
Step 4) Access Instructions
In the 'POP Download' section, click on 'Configuration instructions'.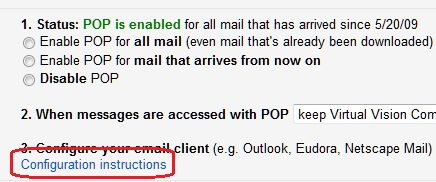 ---
Step 5) Click on 'I want to enable IMAP'.
Note: IMAP is generally already enabled for users.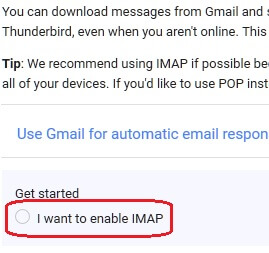 ---
Step 6) Choose the device in the list you would like setup instructions for.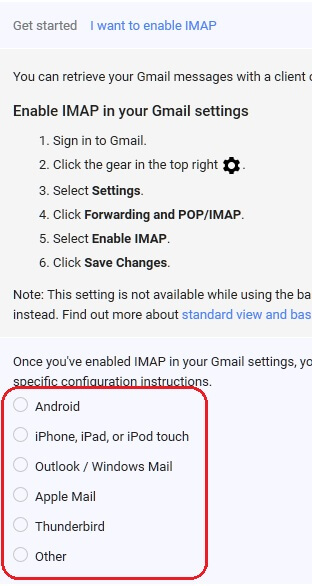 ---
Step 7) Click on 'View instructions for Google Apps email addresses' and follow the instructions.
Note: Image below is for Android devices and may vary based on the device you chose in the previous step.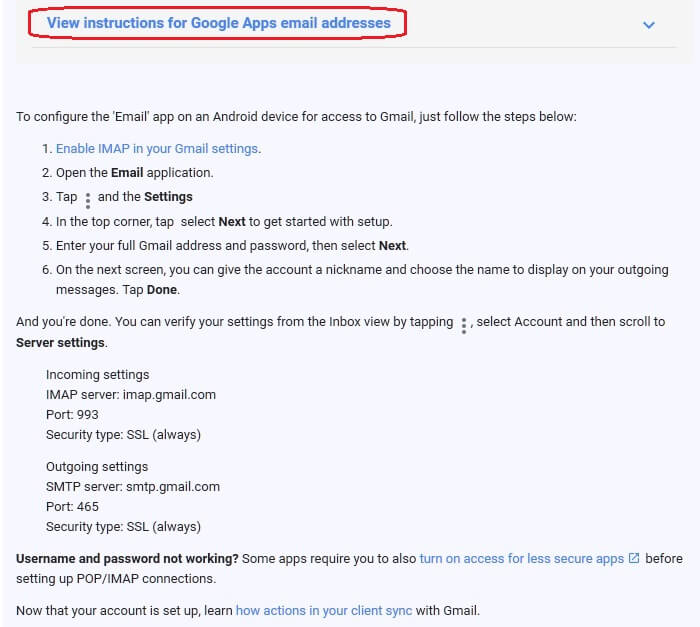 ---