How do I see if people are getting my review requests in GetYour.Reviews?
Step 1) Login to https://www.getyour.reviews/signin with your account.
---
Step 2) Click on 'Invites'.

---
Step 3) Click on the 'Activity' tab.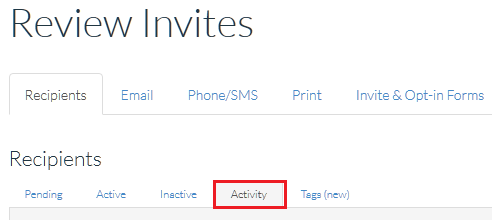 ---
Step 4) The 'Activity' column will show you if the email was opened and if they clicked the link to give you a review. The 'Last date' column shows when the activity was done.

---