How do I view the login information for our business social media accounts?
Step 2) Click on the All-in-one Website icon.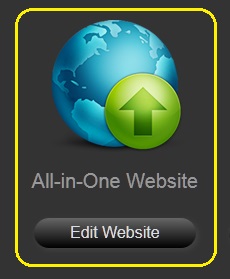 ---
Step 3) Click on the blue 'Edit Settings' button on the same line as your website.

---
Step 4) Click on 'Shortcuts' on the top-left and then on 'Social Media Logins'.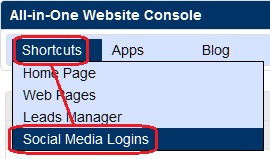 ---
You should now have a list of all of your social media logins that have been setup.
Note: Only accounts that are setup will have login information.
---