How do I add users or domains to my Safe and Blocked senders list in Office365/Exchange Online?
Step 2) Click on the gear icon in the upper-right of the screen and then click on 'Options' in the list.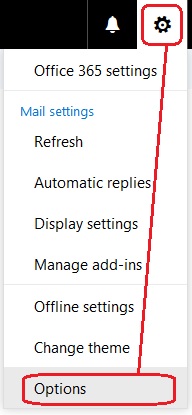 ---
Step 3) On the left side of the screen, click on expand 'Mail', then expand 'Accounts' and click on 'Block or allow'.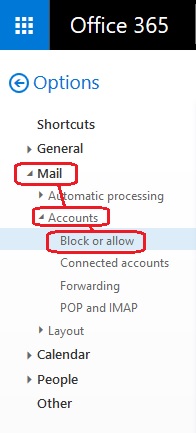 ---
Step 4) Add the email or domain to either Safe Senders or Blocked Senders and then click the + sign to the right to save.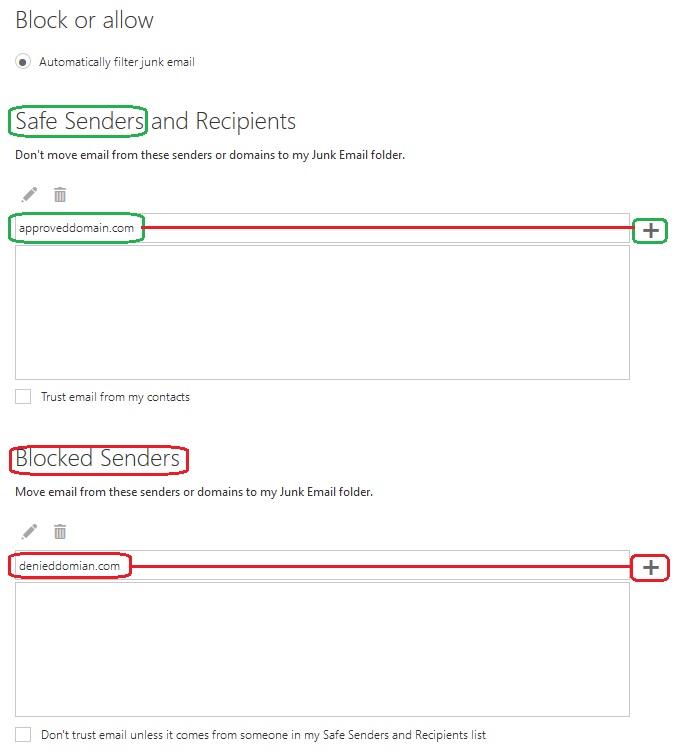 ---