How to upload a file to my website?
Step 2) On the top-menu bar click on 'Setup' then click on 'File Manager' from the drop-down list.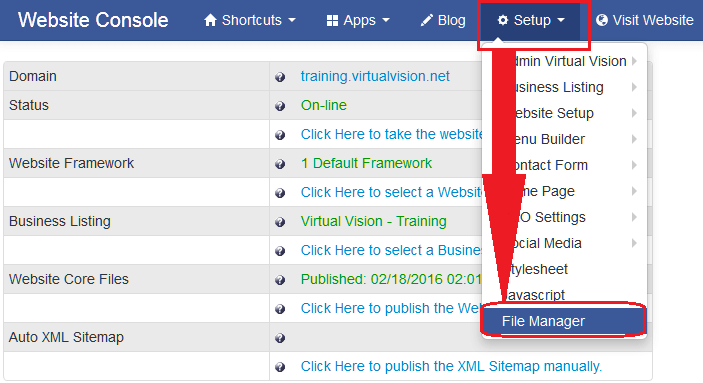 ---
Step 3) For a PDF ensure the 'File' folder is highlighted. Images would go into the 'Image' folder. Then click on 'Upload'.

---
Step 4) Locate the file from your computer and then click on 'Open' to upload the file.
---